Biography
Edit
Behold, the Lizard Queen. This beautiful and wise invizimal. Reigns over all the reptiles! Lizard Queen is a creature used to give orders to those around her. The few invizimal hunters that have found her say she was wildly dancing in the moonlight.
How to Capture
Edit
"It is now possible to get Lizard Queen on infrastructure. It is possible to win it in a bet fight or trade for it. I Have seen some people who has it in the European area but other areas might have it too."
The previous part looks like it was written by a kid so I'll try to explain it instead.
The Lizard Queen is obtainable only through what the game calls "The Big Secret", which is a place on the map which can be used to capture secret InviZimals. In order to access it, you hace to hold down the "SELECT" button and press "Up", "Right", "Down" and "Left" while on the "World Map".
After unlocking this, enter "The Big Secret" and select "Capture InviZimals". The camera will pop up, and all you have to do is point to the square below and "press x to capture".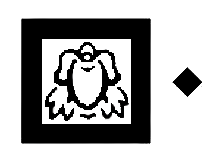 Life
140
  
Stamina
100
  
Recovery
6
  
Attack
14
  
Armor
3